Story mapping is a better way to work with Agile user stories
User Story Mapping is a dead simple idea. Talk about the user's journey through your product by building a simple model that tells your user's story as you do. It turns out this simple idea makes working with user stories in agile development a lot easier.
More importantly it'll keep your users and what they're doing with your product front and center in your products. That's better than getting lost in feature arguments – like what normally happens in software development. I'm not making any promises here, but if you use Story Mapping, I believe your products will ultimately be better.
From this page you can get to a number of resources on and off this site that'll help you with story mapping.
Read the book
In it, you'll learn about the practice of story mapping and how user stories are really supposed to work in Agile Development. Read the blog post about the book or just go Buy the book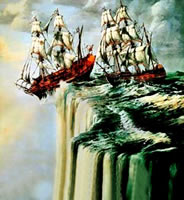 Read the original blog post
I wrote this post before I wrote a book about mapping. This post describes Story Mapping and has been widely used and referenced.
Read this article
This old article, How You Slice it, was my very first article on the idea – even before it was called Story Mapping.